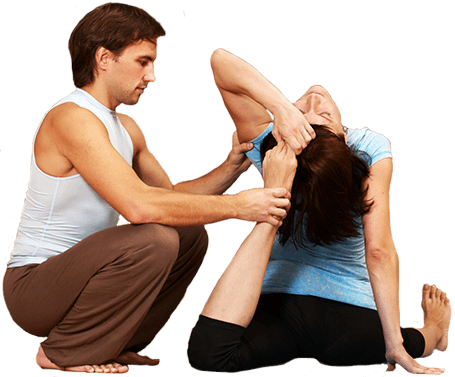 Due to the fantastic weekly massage by Aaron addressing old running injuries I have recently completed the NY marathon beating my personal best by 12 minutes. Working up to the main event I have never felt more prepared or supported. Aaron's work is the best I've come across and I recommend any sportsperson to visit and start a plan to achieve your goals with his professional support.
Aaron is both great at making you feel comfortable and addressing any discomforts, aches or pains you may be experiencing. Before working with Aaron, I only had gotten one massage and didn't really see any change in my body or mood afterward. That perspective changed a few months ago. As a trainer, I now look to Aaron as an integral part of exercise and recovery and would 100% recommend him to friends, family, and clients looking to upgrade their wellness level. Very much looking forward to seeing AGW grow in its new space!
I have been going to Aaron for about a year now, but finally got to check out his new space & I already cannot wait to go back. The space is beautiful and made me feel relaxed before the massage even started. Aaron is extremely professional and takes a vested interest in his clients health & well-being. We spoke before the massage started about my problem areas/areas of pain and Aaron absolutely delivered! After 60 minutes, I was completely relaxed and a majority of the pain I was feeling was gone within a few hours. He reached out the day after my massage to ask how I was feeling, something no other massage therapist has ever done before. I cannot recommend Aaron enough and will be back very soon!
This was by far one of the best, if not the best massage I've had. Obviously, Aaron's study and knowledge of the body and massage have paid off. I never felt once that there wasn't a specific intention behind each movement. The pressure was perfect! His communication was perfect! I do not recall the last time I felt this relaxed. I could not recommend him more highly and will definitely be back again and again!!!
I have known Aaron for many years, in many capacities —as a student in our Yoga Teacher Training & Certification Course, he was open and receptive to the knowledge and skills which make him a great yoga teacher. Then later as a teacher, in the same course plus our Advanced Teacher Training Course, he was graciously willing to share his expertise with new and fledgling teachers. His skills of presenting on content which can be at times dense and challenging makes the material approachable, understandable and comprehensible, and fun! I've also been lucky enough to know Aaron as a massage therapist. I've had body work from many different practitioners, and I have to acknowledge that Aaron's work is far and away superior to any other.

Aaron is a wonderful combination of teacher, student, skilled therapist. A gain for the Chicago area, truly a loss to Atlanta and Peachtree Yoga Center.
Aaron is very in tune with what's going on with your body during a massage. He was able to identify problem areas simply by touch and then work on making them feel right again. His hands definitely helped alleviate tense muscles and left me feeling very relaxed.
Aaron is professional, knowledgeable, caring, grounded, and tuned into his client. Whether you are there for a simple massage or to treat an injury, he assesses your situation and provides the appropriate therapy for you. I had a shoulder injury a year ago that required surgery, and I don't know what I would have done without his help. I have arthritis in my left shoulder (AC joint) and he relieved most of the pain during the first session. He has healing hands! Your work truly makes a difference, and I am so thankful for all you have done for me.