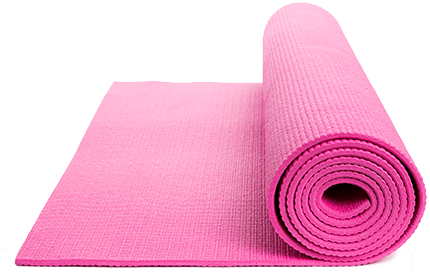 An Ancient Tradition… With a New Spin
Yoga has been around for thousands of years, and it has been practiced in cultures around the world.  It includes not only the physical (asana) practice, but also breath work (pranayama) and meditation.
While honoring the ancient traditions of yoga, I blend my own unique style into my teaching.  You can expect a balance of fun and discipline for an experience that will help you to explore your physical and energetic body on a deeper level.
For those who want to experience the community of yoga, I would recommend taking group classes (not currently offered at my studio, but I'm happy to provide recommendations).  These classes offer modifications for various fitness and experience levels, and you can enjoy the practice with your peers…or you can make some new friends.
If you are uncomfortable in a group setting, or if you would like to refine your practice and get a lot of hands-on guidance, private yoga lessons might be best for you.  This will be catered to your meet your individual goals and needs, and it will address or work around any existing injuries.